Matthew Hopkins in Mexico on his custom blue-green HP Velotechnik Street Machine.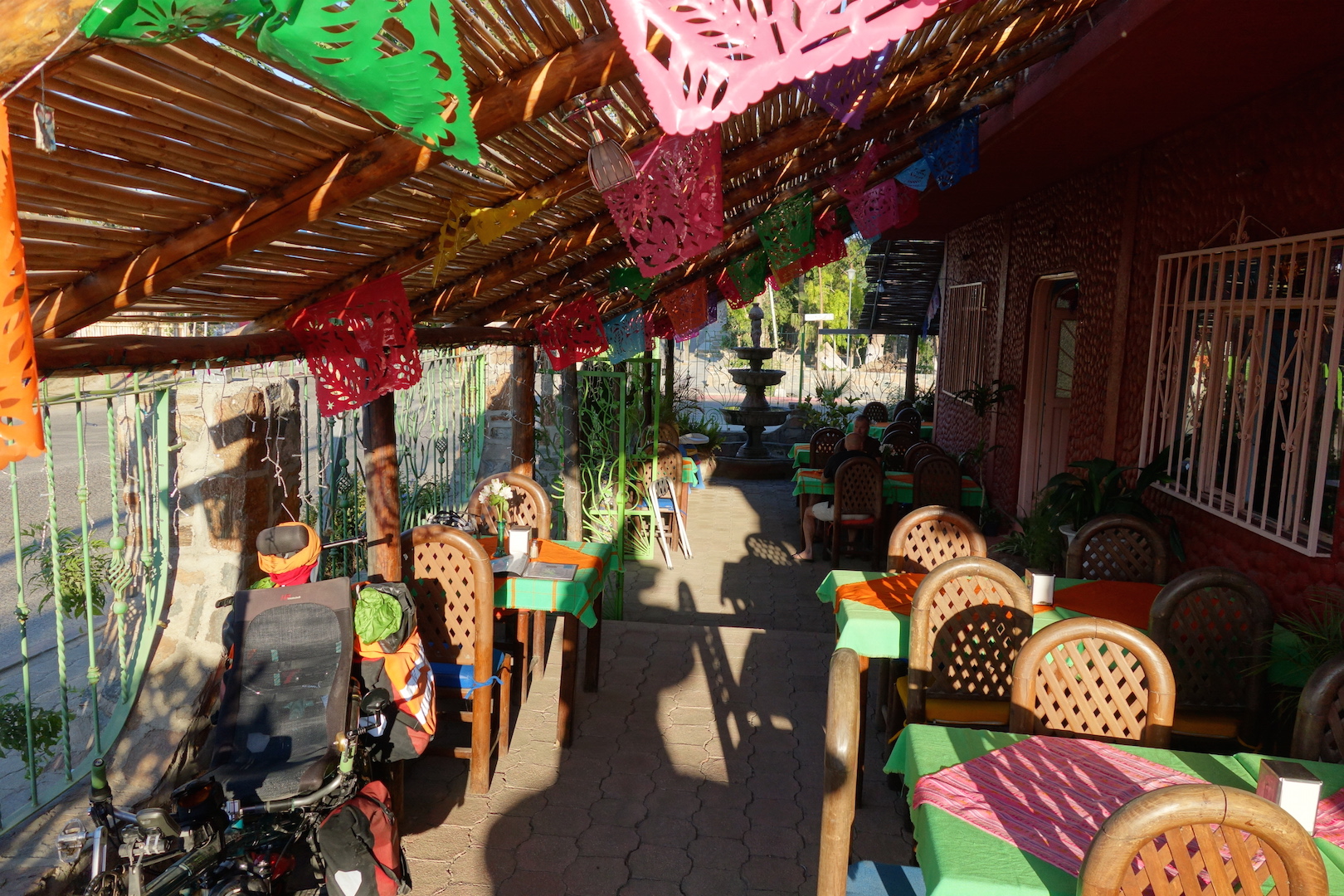 Photo by Matthew Hopkins
Our friend Matthew Hopkins is continuing his journey from Alaska to the southern tip of South America. He sent me this nice Christmas note from Mexico.
Hello.
I just wanted to wish you a very happy holiday season.
I'm currently in Mazatlán Mexico having ridden almost 18,000 kilometres to date and enjoying a few days off my bike in the company of the family of a cyclist I met a few weeks ago. Hugo, who featured in one of my last blog posts.
He was generous enough to invite me to spend Christmas with his family.
I'll spend the new year in Guadalajara and continue east over to Mexico City and eventually to Cancún.
This year has been an incredible one for me.
The beginning and continuation of an amazing adventure, which is far from over.
I am lucky that I have gotten this far and equally fortunate enough to have received support and assistance from you.
I'm very grateful for that.
Thank you very much.
Suffice to say I may well have quit by now, were it not for your generosity.
I'd like to wish you and your loved ones a very Merry Christmas and a Happy New Year for 2015.
With tremendous gratitude amd continued friendship,
Matthew Hopkins
http://theroadoflittlemiracles.ghost.io/
Stay healthy and ride and ride,
Robert
------------
Robert Matson
New York City Recumbent Supply
The Innovation Works, Inc.
copyright 2013 Robert Matson